Designer handbags are a luxury that most people are interested investing in, but not many are interested in spending the retail price. The good news is that there is a great way to save money and make it possible for more handbag enthusiasts to enjoy the benefits of owning a high-end purse. If you are looking to add a designer bag to your repertoire, here's why you should look to your local pawn shop for some of your favorite brands.
Why Pawn Shops are a Great Place to Purchase Pre-Loved Designer Handbags?
With most modern pawnshops stepping into the luxury bag industry you will be able to find a wide selection of designer handbags, wallets, belts and much much more. The best part of shopping at a pawnshop is not just the prices but also knowing that the pawnbrokers are trained to know the difference between genuine designs and those that are counterfeit, customers can shop with confidence. Some pawnshops are even offering a (Entrupy) certificate to show the authenticity of the bag.
What Designers Brands Can You Find at a Pawn Shop?
The brands vary depending on the location of the pawn shop and the salability of the designers bags. The best way to find out if they carry the designers you wish to buy is to call and ask. Pawnshop tend to look for specific valuable brands that hold there value and purses that they can resell for a profit. Pawnshops are looking to sell popular designer brands that fit their customer cliental needs.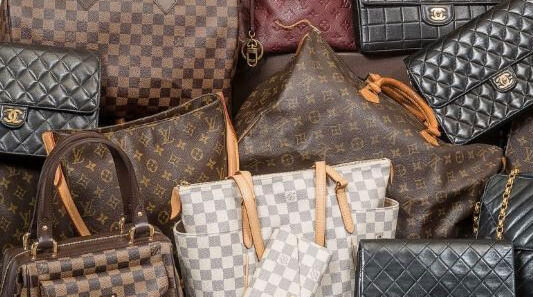 Sell or Pawn Designer Handbags
With Pine Ridge Pawn we focus on name brands such as Louis Vuitton, Channel, Prada, Hermes Birkin, Fendi, and Gucci.
Call us directly (239) 592-5400 or Visit us at our location 2033 Pine Ridge Rd Unit 4 Naples FL, 34109